Pilates is a universally popular form of exercise that's used to improve the musculoskeletal health and function of those who participate in it. Typically, Pilates is performed on a mat using the participant's own bodyweight. It's not uncommon however for Pilates classes to feature portable equipment such as stability balls, foam rollers, resistance bands and Pilates circles.
Reformer Pilates
is a more advanced form of exercise and is often considered more dynamic and intense than its mat-based counterpart. These classes feature the use of a 'reformer', originally called the 'universal reformer', an apparatus that more- closely resembles an old-fashioned bed. 
 Both mat-based Pilates and reformer Pilates are typically taught in health clubs and gyms across the world, while the rise of fitness retreats and healthy getaways has only helped expand the reach of Pilates.
Preview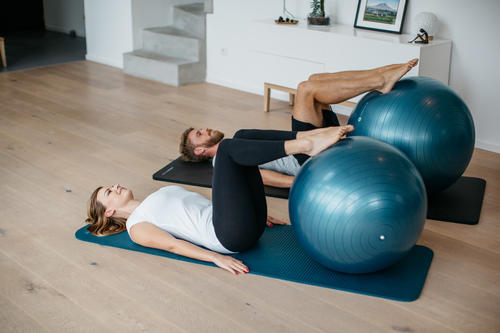 That covers what Pilates is, but where did it come from? What are its origins and how did it develop?
Pilates began life as 'Contrology' and was pioneered in the 20th century by the eponymous Joseph Pilates. Pilates was born in Mönchengladbach, a city just east of Düsseldorf in Germany. As a child, Joseph suffered from many ailments including asthma, rickets and rheumatic fever. Showing immense inner strength and resolve, Joseph dedicated his life to overcoming his fragile state and the results defied expectation and medical professionals at the time.
Joseph made his way to England during the early 1910s, but as the first World War broke out, he found himself interned with his fellow German nationals. This dire situation gave Joseph an opportunity to further develop his techniques and as WWI reached its end, he began working with patients who were unable to walk. At the Knockaloe camp on the Isle of Mann, Joseph would attach springs to hospital beds and these would support the patients' limbs. This contraption, for lack of a better word, eventually morphed into the 'Cadillac', the precursor to the modern reformer.
Preview
After the war, Joseph took his work to America and together with wife Clara, opened a gym in New York. Using a variety of equipment, 'apparatus' as he called it, Pilates focused on alignment, and exercises that would strengthen the body and promote recovery from injury. Due the restorative nature of his work, Joseph attracted clients from the world of performing arts, particularly dancers. Of those, perhaps one of the most famous is Ruth St. Denis, an American dance pioneer who introduced east Asian-inspired choreography into her routines.
Joseph would then go on to collect his methods and publish them in written form, firstly with 'Your Health: A Corrective System of Exercising That Revolutionizes the Entire Field of Physical Education' in 1934 and then in 1945, the seminal 'Return to Life Through Contrology'. His techniques remained known as Contrology until his death in 1967.
Pioneers of what we now know as modern Pilates were given the title of Pilates 'elders' and these people learned their techniques directly from Joseph Pilates himself. Throughout the decades they have been instrumental in adapting and modernising the original ideas of Contrology. They include Romana Kryzanowska, Mary Bowen, Kathy Grant, Lolita San Miguel, Carola Trier, and Pilates' niece Mary Pilates.
Preview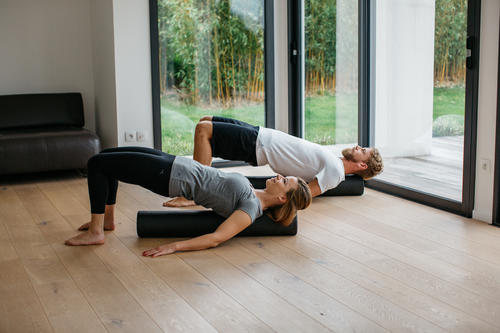 Today, there are many schools of Pilates (Stott Pilates for example), branded programmes and hybrids (such as Les Mills' Bodybalance), but what has always remained with true Pilates programmes are the six key principles devised by Joseph himself:
Breathing - Integral to the practice of Pilates and according Joseph himself, breath is the first and last thing we do in life.
Concentration - All Pilates exercises have a mental element and Joseph believed a mind-body connection was crucial to achieving physical health. Centring - This is related to the core, the powerhouse of the body. With mat-based Pilates, exercises begin with concentrating movement on the core.
Control - Simply put, this is at the heart of all Pilates exercises and mastering control is essential for musculoskeletal health.
Precision - Joseph was of the mindset that precision was far more important than repetition and the best benefits are achieved with correct form .
Flow - Pilates exercises should be performed smoothly, feel graceful and flow outwardly from the core.
Josh Douglas-Walton is a health and fitness writer for HFE, the UK's leading provider of
personal training courses
and fitness qualifications. In his spare time, he's a keen marathon runner and frequently uses yoga and
Pilates
to supplement his training.